In memoriam
Luna °18.07.2003 +30.09.2015 
She never gave birth to pups, but she was, in heart and soul, the founding female of our kennel. Â 
One day, I'll find the courage to describe her, on this page.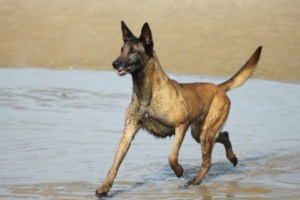 Gio °01.01.2007 +15.12.2011    
On December 15th, 2012 we lost our Gio (Kiddo van Achter 't Bos) due to a stomache distortion.    
This highly driven, hard male has given me a lot of challenges, we've had our fights, but maybe that's exactly why he got in our heart.